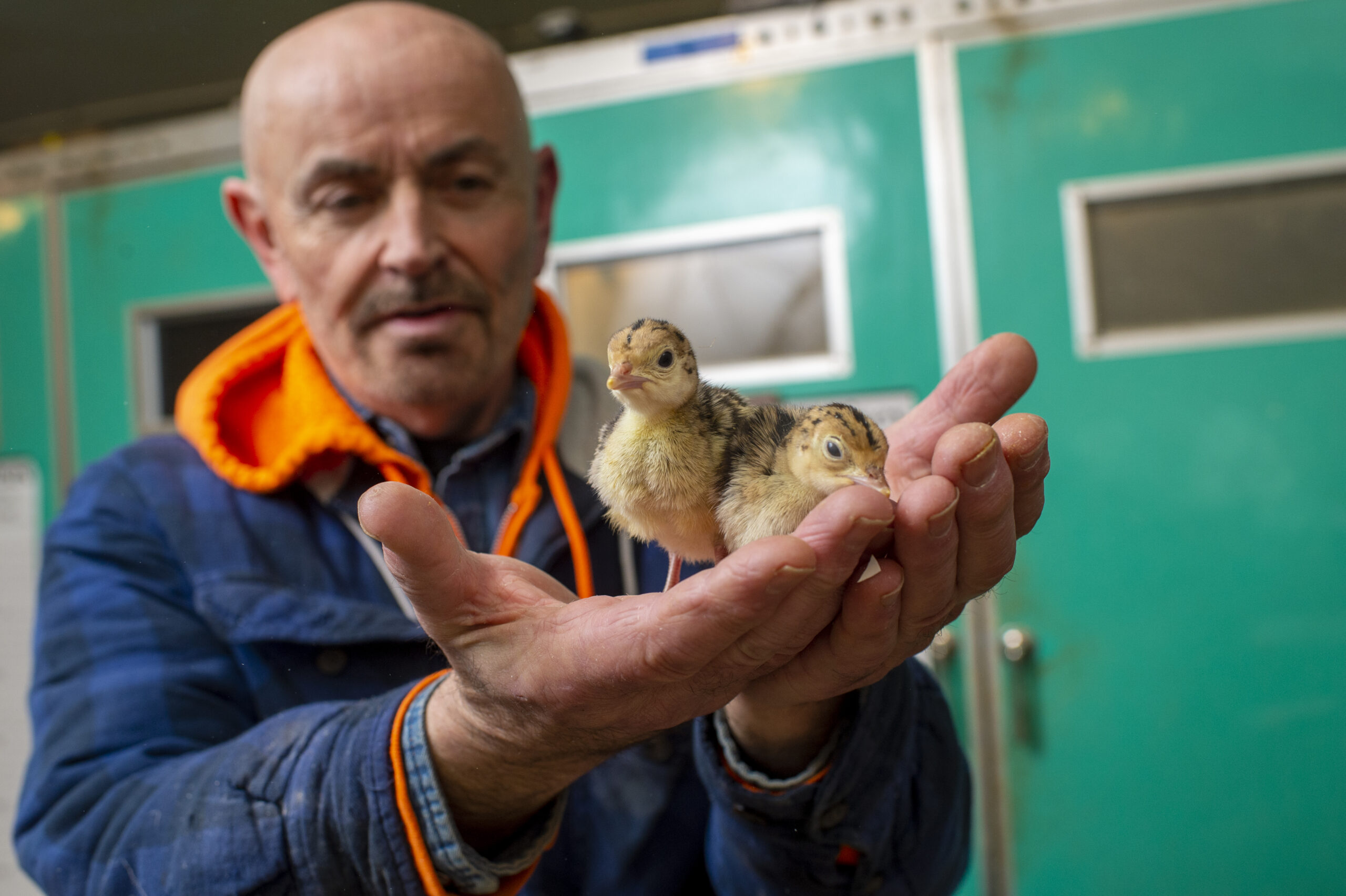 Find Standardbred
---
Poultry Products – Live Birds
–
Finding Standardbred
Find Standardbred Heritage Turkeys for Thanksgiving!
Poultry Products – If you're searching for high-quality Standardbred heritage poultry products you may refer to the list of sellers below. Please note that these distributors may also offer non-Standardbred products and that you should inquire with them to ensure that you're purchasing only heritage poultry. If you're looking to buy wholesale you can contact us and we'll do our best to help you find a producer that matches your needs.
Market Quality Standardbred Birds For Commercial Use – The Good Shepherd Conservancy is working to increase the availability of market-quality Standardbred genetics to food-producing farms. While there are no readily available sellers of such genetics to the general public at this time, we're working on changing that through our Farm Fellowship program. As our Fellowship develops, we anticipate that breeders from the program will begin selling to the public in 2023 or 2024. In the interim, joining the Farm Fellowship is the only path to obtaining stock that we recommend.
Standardbred Birds for Shows and Backyard Flocks – We get many inquiries from individuals looking for Standardbred birds for non-commercial use. Since we're not focused on serving this demographic, those looking for show-quality stock or Standardbred backyard birds are encouraged to seek this out through the American Poultry Association (APA) or by joining a breed association. If you join the APA they'll provide you with their annual yearbook, which lists many small breeders, breed associations, and certified flocks.
Please note that while many small producers outside the resources offered here may offer "heritage poultry" the purity and/or quality of those birds is oftentimes in question. We're working on expanding this list and will add more trusted sources as availability grows. If you have any sources you'd like to recommend to be added here or have a question about a certain supplier please feel free to reach out.
–
Standardbred Poultry Products
Name
Products Available
Location
Heritage Foods
Turkey, Chicken, Guinea, Duck
National, orders ship via mail to all 50 states
Western Daughters
Thanksgiving Turkeys
Colorado, 3326 Tejon St, Denver
Bi-Rite
Thanksgiving Turkeys
California, 3639 18th St, San Francisco &
550 Divisadero St, San Francisco
The Fatted Calf
Thanksgiving Turkeys
California, 644 C First St. Napa
The Local Butcher Shop
Thanksgiving Turkeys
California,1600 Shattuck Ave #120, Berkeley
Cookbook Market
Thanksgiving Turkeys
California, 5611 N Figueroa St, Los Angeles &
1549 Echo Park Ave, Los Angeles