Good Shepherd Conference
---
Launching the GSC Farm Fellowship Program
Join Us in Lindsborg Kansas
August 19-21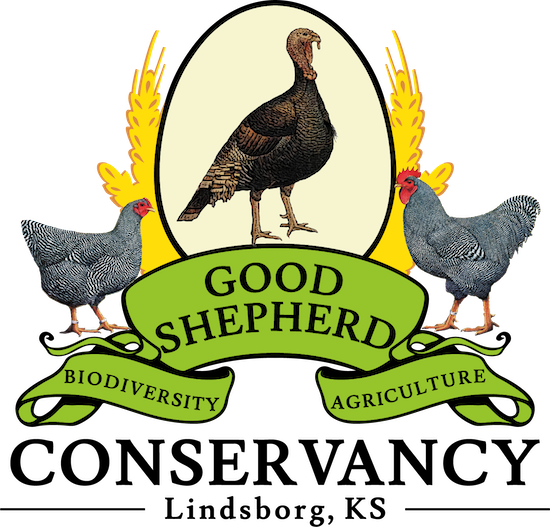 We're looking forward to hosting our future Farm Fellows at the first annual Good Shepherd Conference. The event will be held at our brand new Good Shepherd Conservancy Center. Directly below, you'll find a conference description and registration form. Further down the page, we've included details on transport, lodging, food, and other local attractions.
–
Conference Description
The Conference will exclusively focus on launching the Good Shepherd Farm Fellowship Program. During the conference, future Fellows will receive training and instruction from Frank Reese, GSC Staff, and other top Standardbred production experts. We've included a preliminary schedule here and will update attendees with a detailed itinerary at a later date.
Friday, August 19 – The Conference will begin with breakfast at 8:00 am followed by an introductory breeding seminar led by Frank Reese. At 12:00 pm we'll enjoy a light lunch where locally sourced farm-to-table ingredients will be served. This will be followed by another breeding class and a tour of the Good Shepherd Hatchery. The initial portion of the day is required for Breeders and optional for our Grower Farm Fellows. At 6:00 pm, all fellows will be asked to attend the opening reception and dinner featuring the Conference's Keynote address and a breed-tasting with Good Shepherd Ranch poultry.
Saturday, August 20 – An 8:00 am breakfast will be followed by classes on Standardbred history and modern Standardbred production. After the morning block, lunch featuring Lindsborg's traditional Swedish cuisine will be served. During the afternoon session, we will hold classes on Standardbred marketing and lead participants on a tour of the full Good Shepherd Ranch. This will be followed by a celebratory dinner at 6:00 pm that features rare and exquisite water and stewing fowl sourced from the Good Shepherd Ranch.
Sunday, August 21 – Individual mentoring sessions will be held for each farm throughout the morning. Participants will have ample opportunities to ask questions and officially sign up for the Farm Fellowship Program. At 12:00 pm, the conference will be completed with a light lunch followed by a closing session.
Following the conference, we will hold ongoing mentoring sessions with our Farm Fellows to solidify their grow-out plans and to arrange for chick and turkey poult delivery for the 2023 growing season.
Please fill out the registration form below to sign up!
–
Good Shepherd Conference Registration
Please note that this is an invitation-only event. If you have not received an invitation and would like to attend please contact us.
---
–
Getting to the Conference
The Good Shepherd Conservancy is located at 730 Smoky Valley Road in Lindsborg Kansas. This is approximately 30 minutes south of Salina, 60 minutes north of Wichita, and 3 hours west of Kansas City. Directions can be reliably obtained via any of the popular GPS apps, but you can also contact us if you need specific directions on how to reach the Conservancy via car.
Flights and Rentals Cars
While the ICT airport tends to strike the best combination of economy and convenience, all the airports below are those closest to us. Due to the rural location of the Conservancy, we recommended that attendees rent a car for transport during the conference.
Wichita Dwight D. Eisenhower National Airport – ICT (75 minutes from Good Shepherd) – ICT car rentals
Salina Regional Airport – SLN (30 minutes from Good Shepherd) – SLN car rentals
Manhattan Regional Airport – MHK (80 minutes from Good Shepherd) – MHK car rentals
Kansas City International Airport MCI (3 hours from Good Shepherd) – MCI car rentals
–
Lodging & Food
Sweet Dreams Inn – This charming Swedish-themed Bed and Breakfast is the pride of Lindsborg.
Lindsborg Vacation Rentals – This local business, offering many vacation rentals in Lindsborg, is owned by a valued GSC supporter.
Lindsborg Area airbnbs – This links to Lindsborg area Airbnbs
If you can't find lodging in Lindsborg there are many options available in nearby Salina, Mcpherson, and elsewhere.
Lunches and dinners will be served at the conference and the local hotels provide complimentary breakfast. If you're looking for meals other than this here is a list of Lindsborg area restaurants.
–
Local Attractions
During your visit please consider visiting some of the Lindsborg area's other local attractions.
Small World Gallery – Featuring Jim Richardson's Work