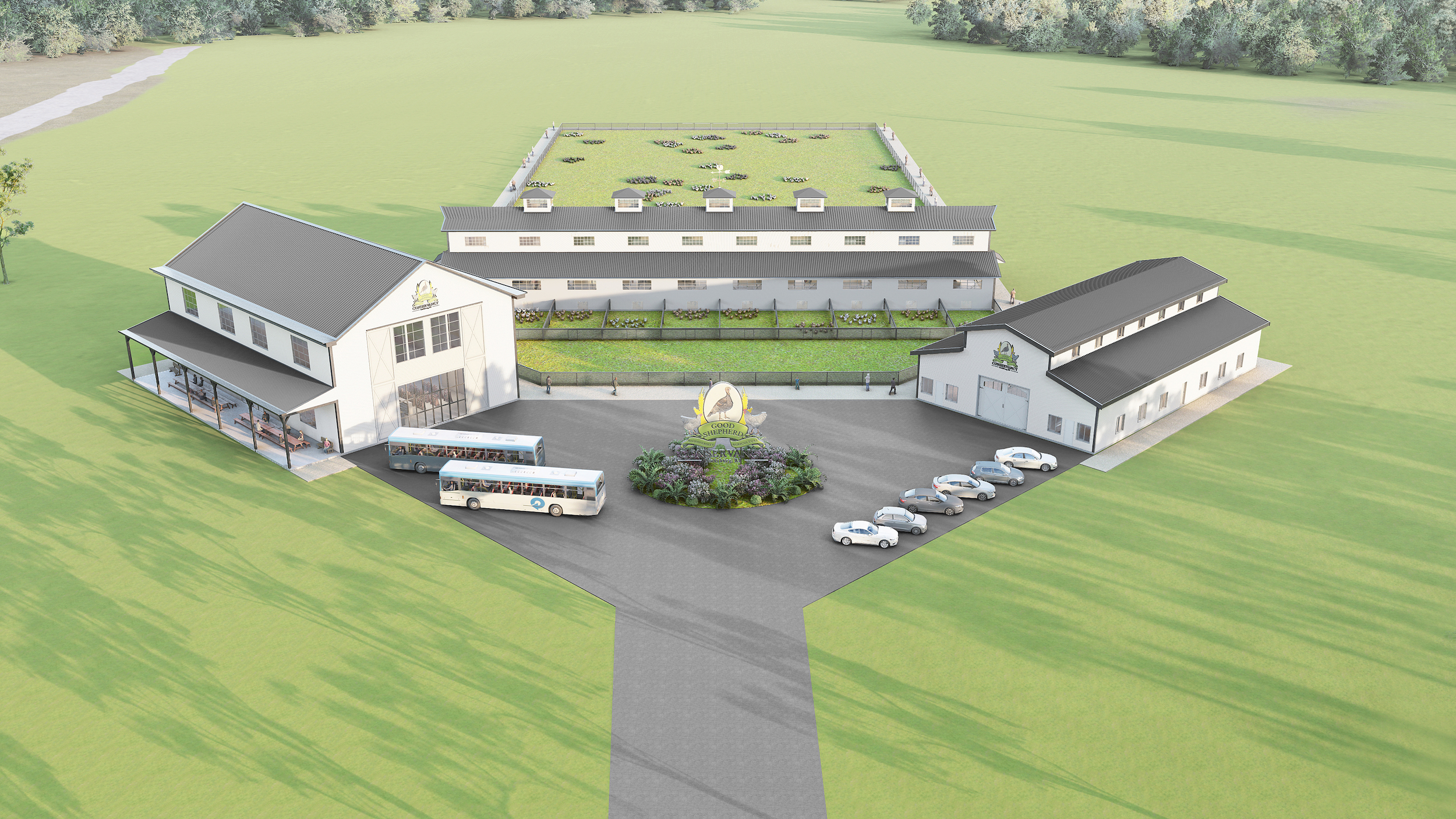 Build the Center
---
The Noah's Ark of American Poultry
The Good Shepherd Conservancy Center
At the heart of our preservation efforts will be the Good Shepherd Conservancy Center (GSCC). This educational hub will act not only as a base for our poultry revolution, but also as a place for you to visit, learn, and interact at a one-of-a-kind cultural institution that will change the world.
The center's Grand Exhibition Barn (center) will host exciting live exhibits and an interactive learning center focused on Standardbred poultry and the fast-food industry. The Welcome Center (right) will house offices, a classroom and library, hatchery, and a poultry research lab.
Finally, the Reception and Guest Barn (left) will contain a professional kitchen, dinning hall, and gift shop on the ground floor and a guest house on the top floor. Visitors will feed beautiful full-grown birds, witness incubation and hatching, attend classes, watch films, host events, and much more.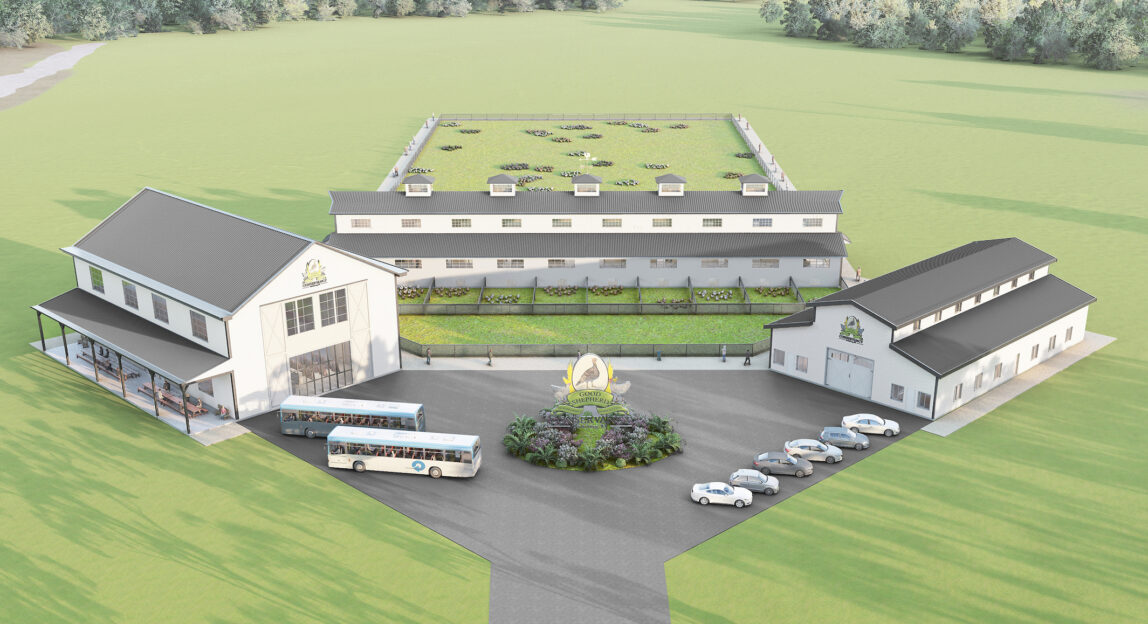 From the general public to chefs, farmers, 4H, and FFA, the center will host a wide variety of guests with a diverse range of backgrounds and interests. Whether people are coming for a short visit, half-day educational program, multi-day agrotourism stay, or an extended apprenticeship, it will be a place for all to taste, touch, and learn at a working farm.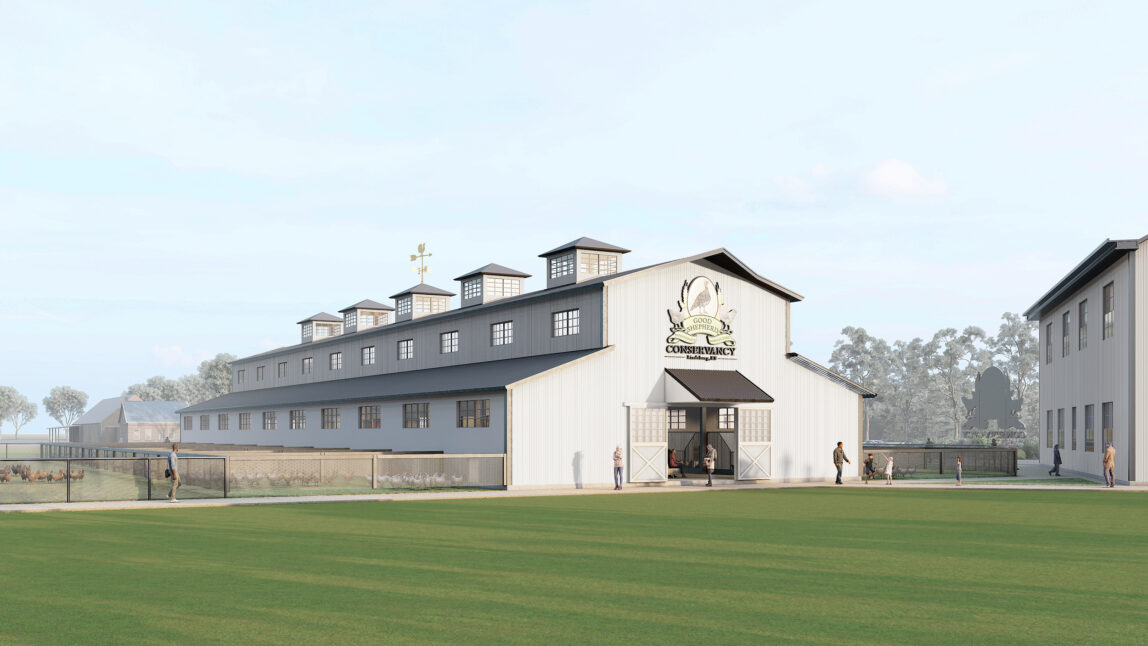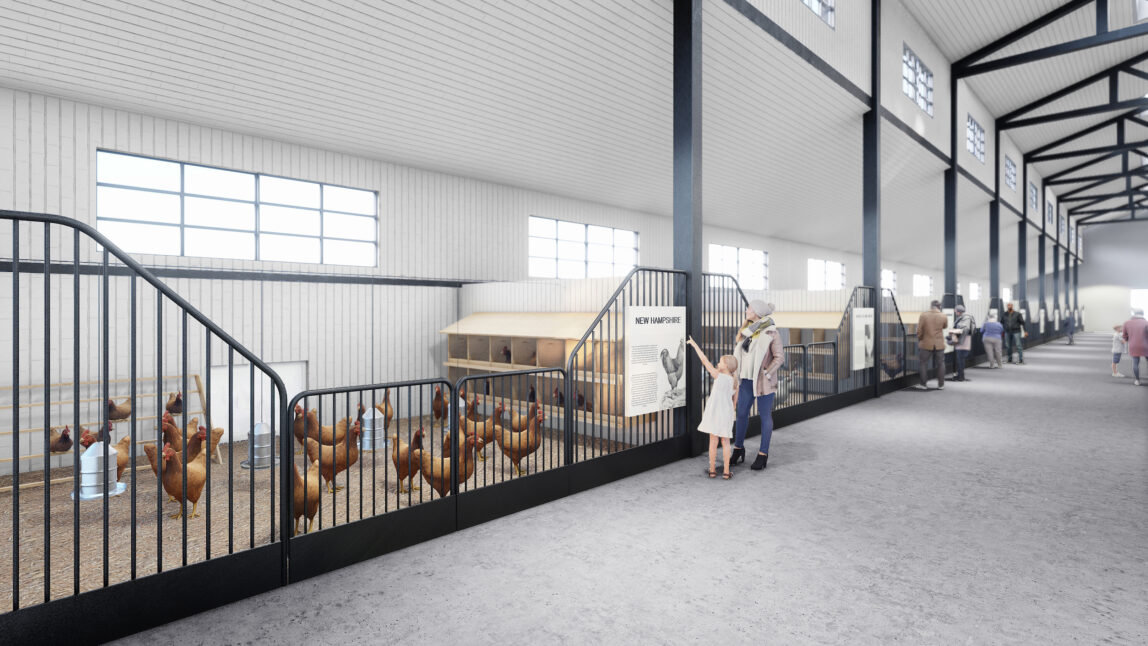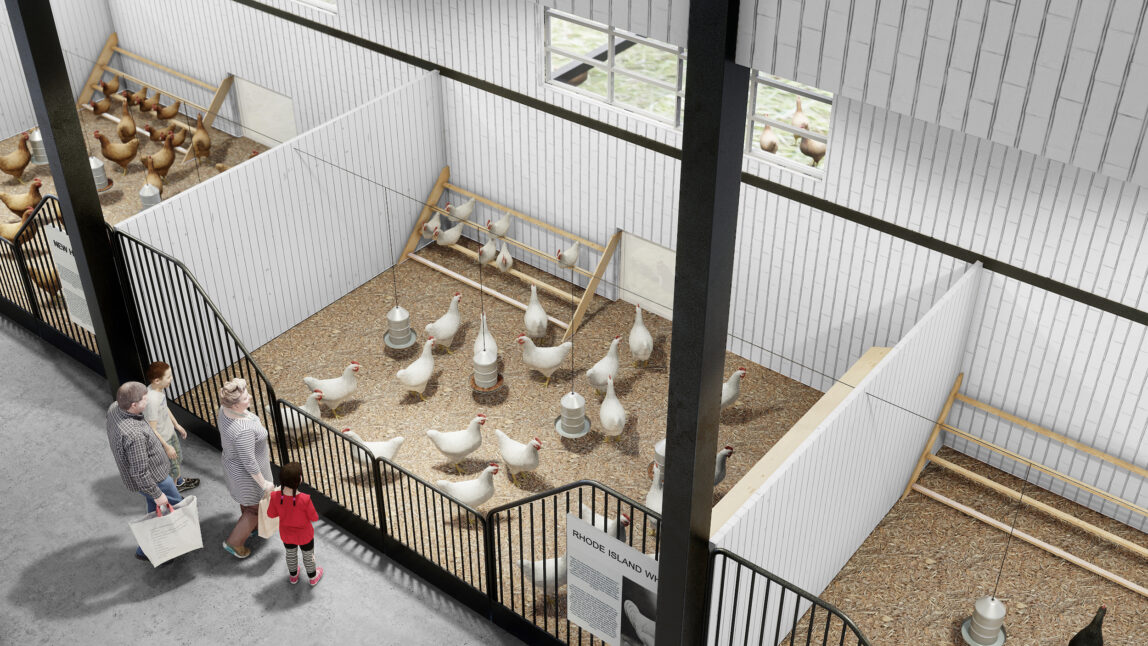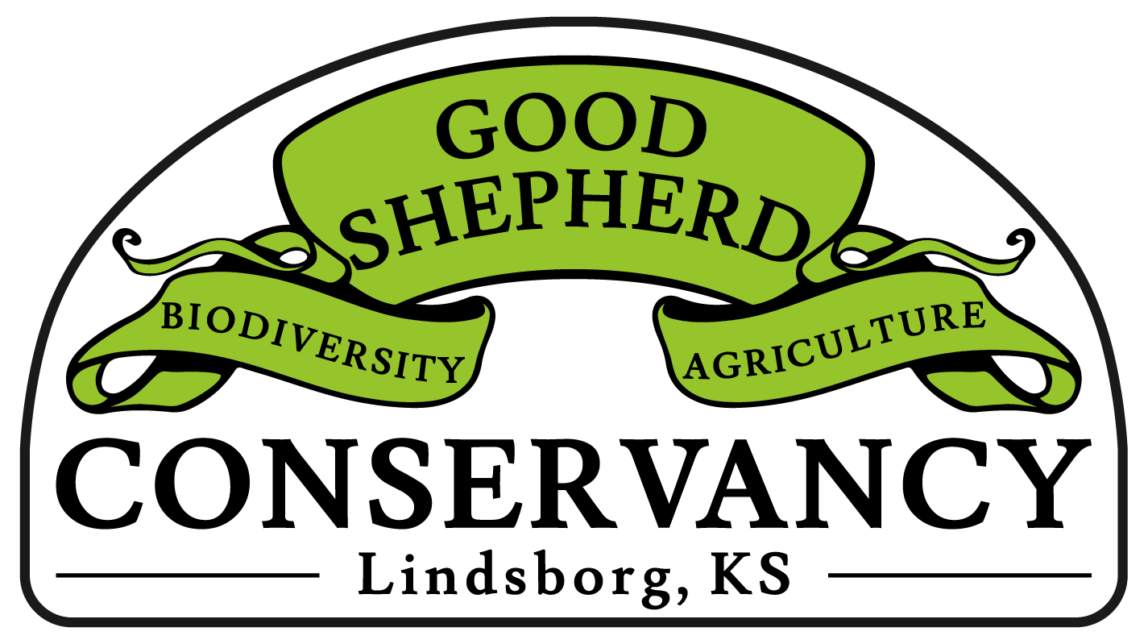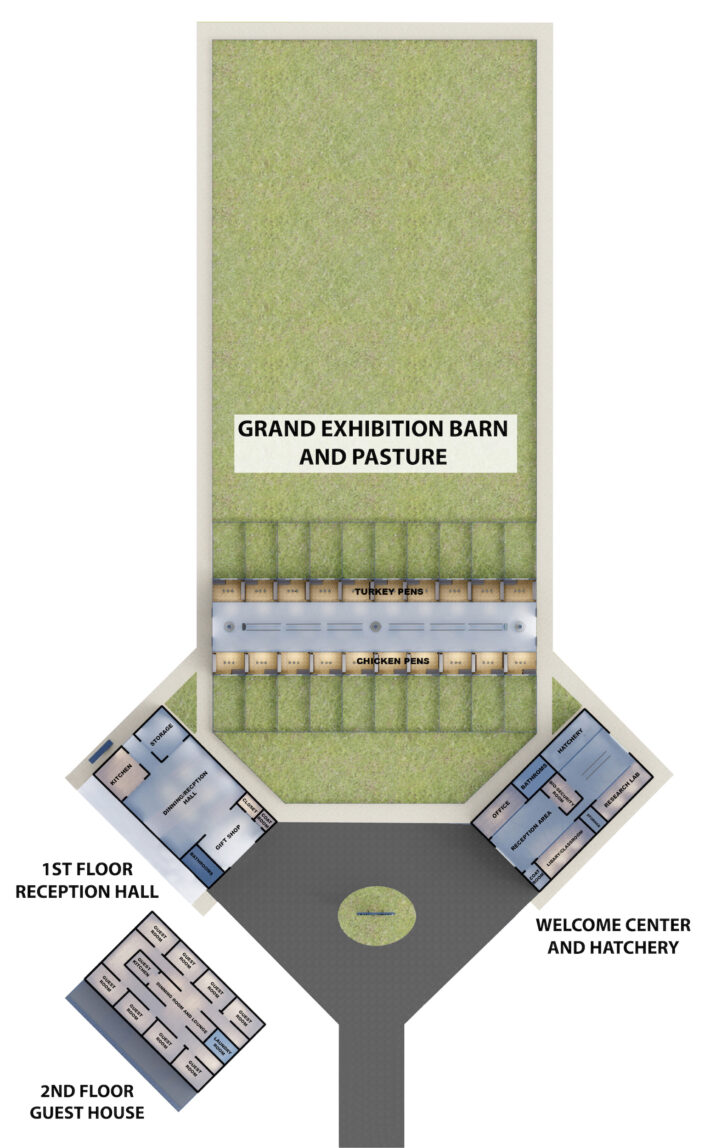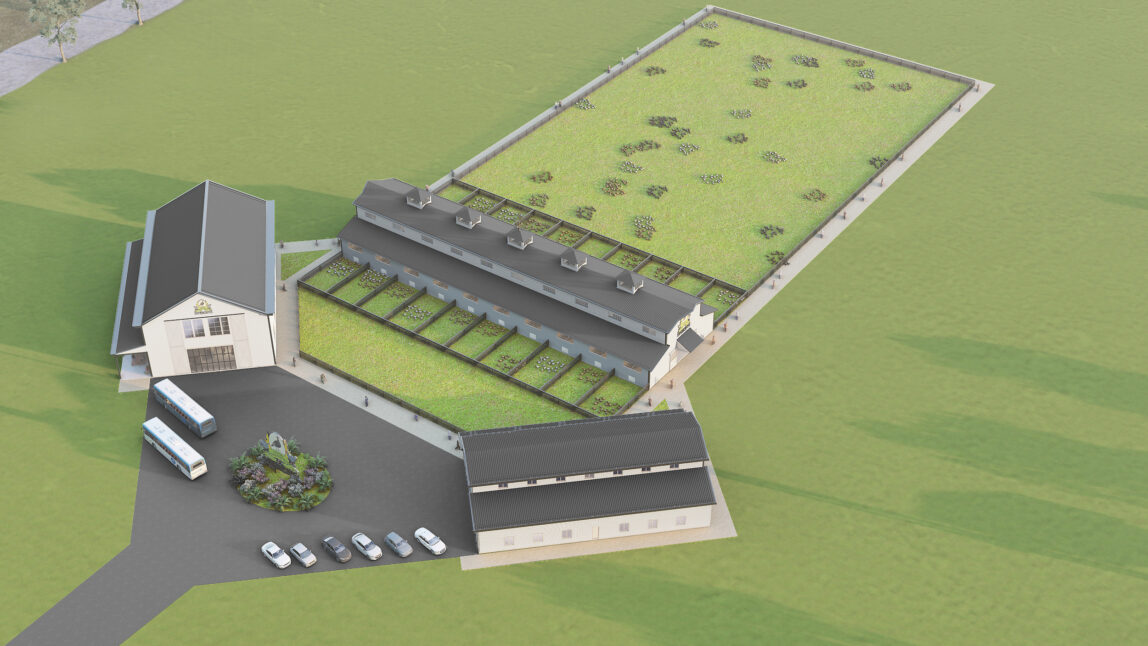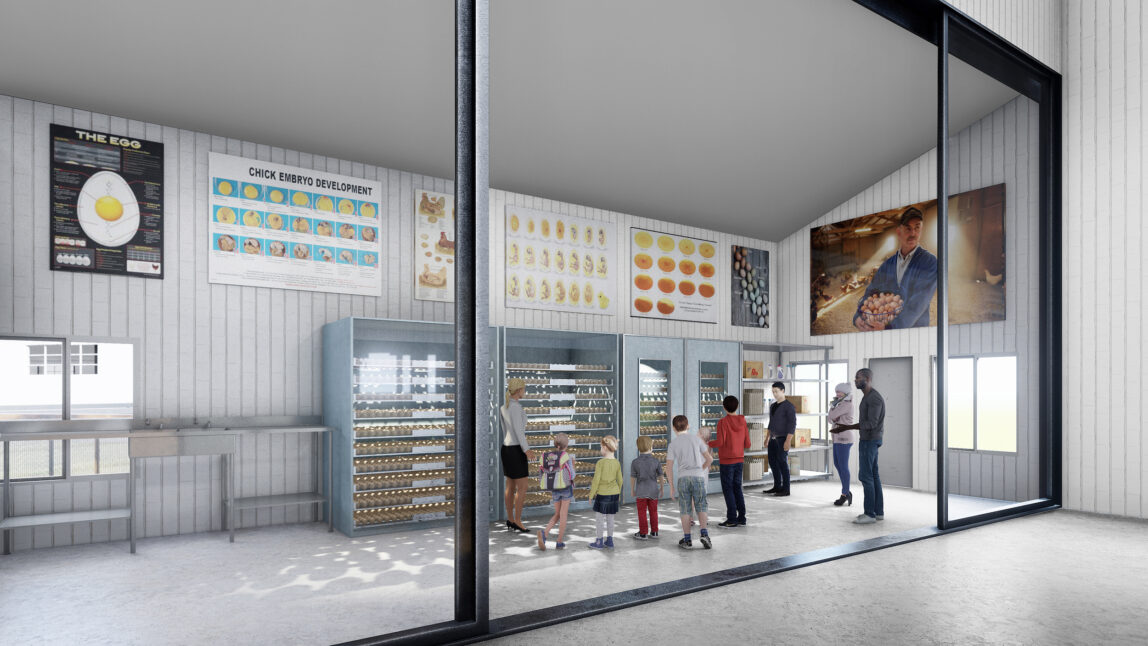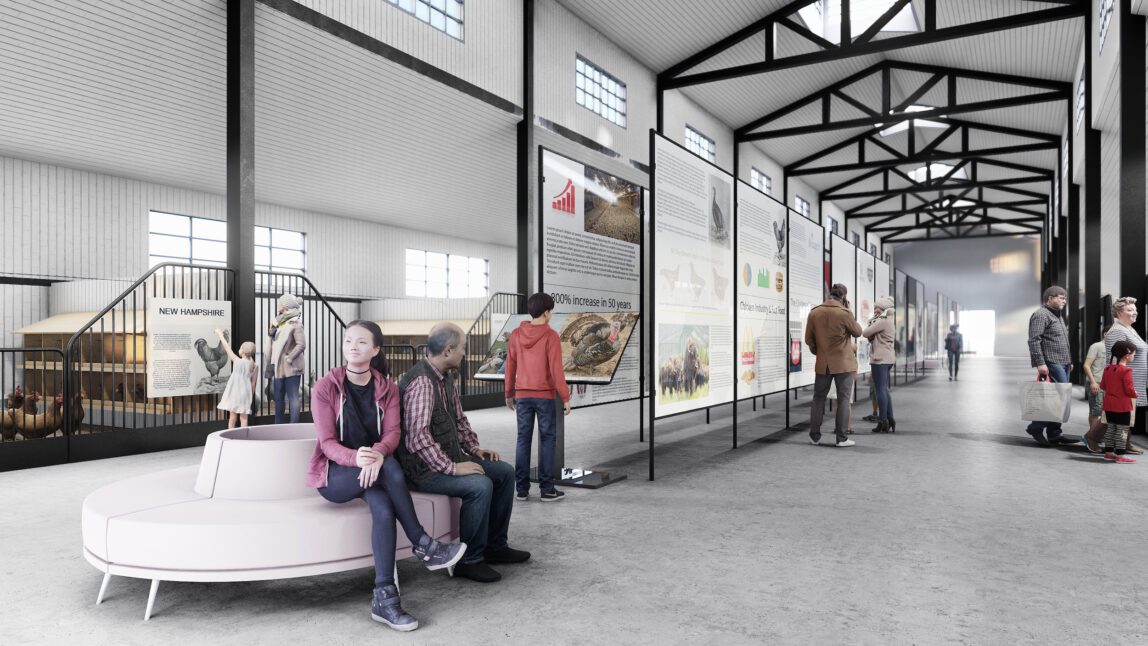 Poultry professionals and other knowledgeable visitors will deepen and expand their knowledge, while visitors from the general public will be exposed to the story of Standardbred and factory farm poultry through an engaging and positive experience. This will both expand the market for Standardbred and better educate its greatest advocates.
In addition to all this, the GSCC will be used to research and improve Standardbred poultry breeds for market purposes and to serve as a base for our Farm Fellowship's training courses. As such, your donation will go toward creating a unique, exciting visit for yourself and securing a future for these birds.
Help Us Build the Good Shepherd Conservancy Center